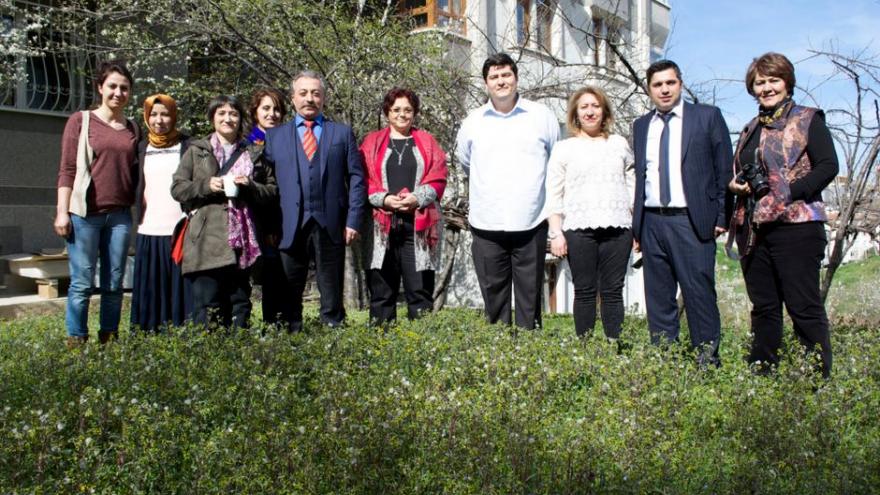 "Power concedes nothing without demand."
Frederick Douglass (1817-1895)
In new and emerging democracies, citizens must organize and engage government in order to shape appropriate accountability relationships. In most instances, this means shifting the balance of power, so citizens have more influence. Democratic institutions and processes help enable this shift, but can easily provide a democratic facade that conceals the practices of a government that serves narrow vested interests. The process of democratization requires citizens to organize and act to foster limited government that serves the public interest.
Effectively dealing with transparency, accountability and public integrity issues necessarily involves politics and the competition between values, interests, ideas, preferences and incentives. Is also involves power dynamics and, in many instances, the need to manage the possibility of violent conflict. Likewise, the actors are not always "rational" and the tradeoffs might seem unreasonable. These factors preclude linear, mechanistic approaches. Instead, influencing positive change requires exploiting entry points across the entire political cycle, developing alternative centers of power, changing political incentives and building new relationships. Finding the right entry points means making strategic choices about the most viable avenues and opportunities in a given context and choosing the right time.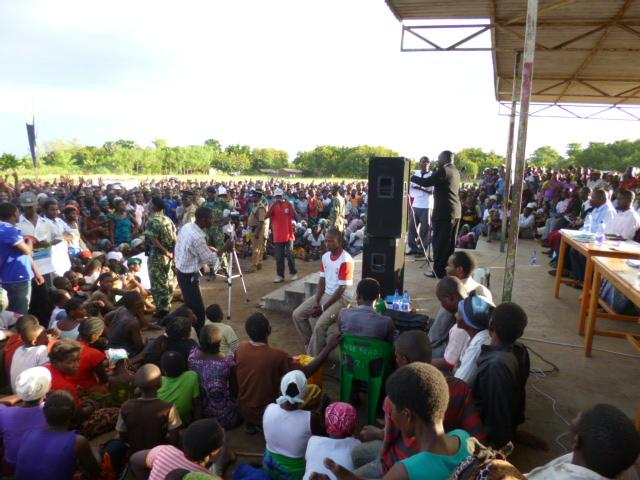 Elections are a principal democratic process, although they alone do not guarantee citizen influence over policy making, the responsiveness of public officials, or their responsible use of state resources. Quality elections matter a great deal, but only insofar as they put citizens in the driver's seat when it comes to steering the work of government. For this reason, elections should be treated as opportunities that not only allow citizens to choose leaders, but that can also begin to position citizens as informed, organized and active participants in policy making.
The global development community has made significant investments in "social accountability" initiatives over the last decade. One of the primary lessons is that these initiatives are more likely to succeed when they combine a series of political actions rather than rely on a single tool or tactic. Success also involves leveraging political opportunities. The idea that politics is an important factor in determining development outcomes is becoming conventional wisdom. This is sometimes called "thinking and working politically." But elections are rarely raised in these discussions despite their prominence.
The National Democratic Institute (NDI) has helped civic groups in many countries integrate election-related activism into campaigns aimed at holding government accountable. This approach reflects the need for citizens and civic groups to work strategically across the entire political cycle, in partnership with a range of actors, to maximize their power and influence over decision makers. It also recognizes the need for a mix of collective action tools and techniques.
NDI's approach is framed by the conviction that citizenship comprises a set of inherently political rights and responsibilities, and implies a certain type of relationship between people and government. In developing countries, this relationship invariably favors government, and citizens have few, if any, opportunities to participate in decisions impacting public welfare. Nonetheless, through informed, organized and active engagement, there is a way for citizens to challenge and change this dynamic. Instead of bypassing government, parliaments, parties and politics, citizens must engage these institutions. Whether advocating for specific policies, providing expertise on public welfare issues, monitoring government performance or raising awareness about needs, collective citizen action can help change political practices and outcomes.
This NDI study describes the value of factoring election periods into strategic campaigns and draws lessons from Malawi, Macedonia and Turkey. In Malawi, organizations from different municipalities identified community priorities and organized candidate debates in the lead up to long-delayed local elections. In Macedonia, groups petitioned candidates and gained commitments on policy actions they would take once elected. In Turkey, presidential elections created space for the consolidation of a broad-based civic network focused on government checks and balances. NDI staff members conducted key informant interviews in each country to document how the different campaigns worked. Those interviewed included the local civic partners, as well as candidates, community leaders, journalists, and others involved in the campaigns.
In each case, experienced NDI organizers provided technical assistance to the partners as they developed and ran their strategic campaigns. Assistance included a combination of training, individualized consultations, on-the-job coaching, and facilitated discussions to reflect on their activities, learn from experience and chart next steps. NDI also worked to connect partners with potential allies in the legislature, political parties, government, media, academic institutions and other civic organizations. Groups also received small amounts of financial assistance from NDI to help with their organizing.